My Emergency Doctor is honoured to be announced as one of Australia and New Zealand's Most Innovative Companies of 2020.
The prestigious annual list, published by The Australian Financial Review and Boss Magazine, is based on a rigorous assessment process managed by Australia's leading innovation consultancy, Inventium, in conjunction with a panel of industry expert judges.
Ranking #7 out of 10 on the Health industry list, My Emergency Doctor places on the list amongst other prestigious companies such as Medtronic, Webstercare, Arriba Group and Centre for Eye Research Australia (CERA).
The AFR BOSS Most Innovative Companies list (previously the BRW Most Innovative Companies list) is now in its ninth year. The list ranks the most innovative organisations in Australia and New Zealand, by industry, and is the only national list of its kind.
In 2020, the list comprised of ten industry lists, compiled from over 600 nominated organisations across Australia and New Zealand. Assessment measures a top innovation implemented in the past two years with judges specifically looking at how valuable the problem is that the innovation is solving, the quality and uniqueness of the solution, and the level of impact that the innovation has had. Inventium also assesses internal elements such as innovation culture, strategy, resources and process, which demonstrate a sustainable and repeatable approach to innovation. The accolade was announced during a virtual award ceremony on Thursday 8th October.
My Emergency Doctor placed on the Top 10 Most Innovative Health Companies list for our telemedicine work focusing on acute care in regional hospitals and regional health services. Our unique telemedicine service offers patients access to emergency and acute care in the after hours period across regional Australia. Emergency specialist doctors can be accessed 'on demand' by regional hospitals at times they do not have access to an experienced doctor. This enables people who present to regional and remote urgent care centres and multipurpose services to access a senior emergency doctor without the need to present to a base hospital.
Our service may be contacted because of a regional doctor shortage or to help prevent the incumbent medical workforce from being unnecessarily contacted overnight thereby protecting the wellbeing of these important individuals.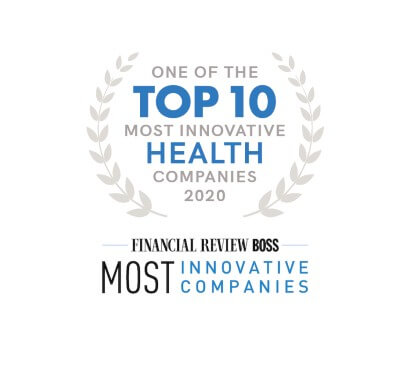 "Espousing an innovative spirit has been critical to My Emergency Doctor's success. We have had to pivot many times to iterate our service offering, each time getting clearer on where and how we can deliver the most value to our clients, all the while knowing the tremendous benefit that we bring to patients and to the healthcare system." said Bill Maiden, Chief Executive Officer, My Emergency Doctor.
"The events of 2020 have shone a spotlight on the challenges of delivering emergency care in regional Australia. For example, workforce shortages in emergency departments and nurse-led clinics, represent a significant challenge for regional and remote hospitals. These shortages have been exacerbated by border closures and movement restrictions in different states. The absence of senior clinical decision makers, particularly after hours, impacts the experience of incumbent staff and the patient journey. In regional areas it means people are being unnecessarily transferred large distances from their local community to obtain treatment. I am thrilled that My Emergency Doctor has been recognised for our innovative service to regional, rural and remote communities and is able to help health services address their workforce shortages by providing access to a senior emergency specialist on demand."
The full health industry list of Most Innovative Companies 2020 can be viewed here.
To learn more about My Emergency Doctor's innovative telemedicine services for regional, rural and remote health services , visit our Regional Hospital page.