Corryong Health supports the small community of Corryong in far north-eastern Victoria with comprehensive healthcare services for every stage of life. It offers a GP and nurse practitioner medical clinic, a range of community and allied health services, and a facility delivering acute and urgent care, residential aged care, dialysis, domiciliary midwifery, pathology, medical imaging and more.
Complexities of remote care
Like many regional and remote communities, Corryong faces significant and intersecting challenges in delivering emergency and acute care. It can be difficult to attract and retain skilled GPs, nurses and other clinicians when they're often required to work out of scope and do long stretches on-call. And for nursing staff, particularly those with limited experience in working alone and without a doctor onsite, the potential to be faced with a complex emergency situation can be daunting.
The service employs a flexible model for staffing GPs, locums and nurse roles to support its permanent staff, and connects with Wodonga Hospital – the nearest major centre, 120km away – for emergency and in-hospital care. Before partnering with My Emergency Doctor in 2020, Corryong Health had relied on a series of telehealth support services to bridge the gaps, with less than ideal outcomes.
"We've relied on Albury-Wodonga Health for acute medical consults over the phone in the past, and under this arrangement around 75 per cent of presentations were being sent on to Wodonga Hospital for further assessment and care," explains Sharon Edmondson, Corryong Health's Director of Clinical Services and Nursing.
"We discovered that people in the community were no longer coming to our centre, even if they were quite sick, because they didn't want to be transferred to a hospital two hours away. Most residents are transferred alone and have no easy way of getting back home once discharged. For the elderly, it can be very frightening."

Corryong's residents have grown to expect immediate, comprehensive care from their local health service. Nurses were frequently met with frustration from patients and their families due to lengthy waits to connect virtually with a doctor, leading in many cases to unnecessary transfers. And each transfer left the town without its only ambulance for the journey's six-hour turnaround.
Exceptional care, when and where it's needed
Early in 2020, soon after COVID hit, Corryong Health trialled My Emergency Doctor (MED) for expert support to deliver care when a clinician was not onsite, typically before 8am and after 5pm on weekdays and over weekends and public holidays. Staff have rapid access to MED's expert team of senior emergency specialists – all Fellows of the Australasian College for Emergency Medicine (FACEMs) – via phone or video call 24 hours a day, seven days a week.
Rigorously selected not only for their qualifications and experience but their ability to provide a high level of interpersonal support, MED's Australian-trained FACEMs focus on empowering and supporting on-the-ground staff to work safely within, and where necessary beyond, their scope.
According to Corryong Health's Nurse Unit Manager, Tracey Damm, this has a considerable impact over the past year – not just on patient outcomes but on staff morale.
"Even though our nurses are trained to provide first-line emergency care, they can still feel anxious about being the only staff member on the overnight roster," she explains.
"With My Emergency Doctor, we're connected within minutes. We're often face-to-face with the patient and their family; if patients are in pain and we aren't seen to be getting timely access to a doctor, emotions can run high and nursing staff can be placed at risk. It's also supported the scope of practice for our nurses, who can be confident they're administering treatments under a physician's orders."
Empowering health services and communities
My Emergency Doctor plays a vital role in enabling Corryong Health's onsite clinical teams, particularly those working alone after hours or on weekends, to manage acute or complex medical cases with surety. Corryong's transfer rates have dropped significantly since the partnership commenced; between 80 and 90 per cent of patient cases that would previously have been transported to Wodonga Hospital have been able to be treated in situ under the guidance of MED's experienced clinicians.
The service is now a crucial and permanent part of Corryong Health's operations and care, enabling it to deliver timely, trusted services in the local community to strengthen its health and wellbeing within limited resources.
"We love the My Emergency Doctor service, and members of our community love it too. We are now consistently doing 30 or more MED telehealth consults each month, and the timely and comprehensive support we receive continues to be vital," says Edmondson.
In a close-knit rural community, where the expectation has long been for face-to-face consultation, Damm says locals are becoming increasingly open to the model as they experience the benefits in action.
"Patients are often surprised when they see a doctor on the screen, and when they get the treatment they want and it's timely, effective, and without the need to be transferred, they're very impressed," Damm adds.
"Being able to access trained, caring specialists at My Emergency Doctor is the best thing that has happened to us. It helps us manage acute patients and ensure they receive effective, timely and safe care."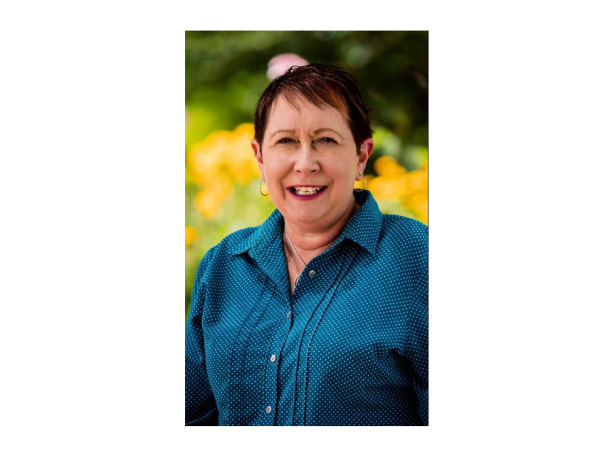 Sharon Edmondson, Director of Clinical Services and Nursing, Corryong Health
Key Outcome:
80-90% of patients treated in situ after MED consults
MED has helped Corryong Health to:
Prevent unnecessary transfers
Grow community confidence
Realise operational efficiencies
Strengthen partnerships
More posts from My Emergency Doctor
Empowering and supporting Clinical Staff and GPs of Maryborough (VIC)

Read post